8.5.1 client with identity crisis?
Tags:
Lotus Notes
8.5.1
When I started my
Lotus Notes
8.5.1 Standard client this morning instead of showing me my workspace it didn't get beyond the empty framework: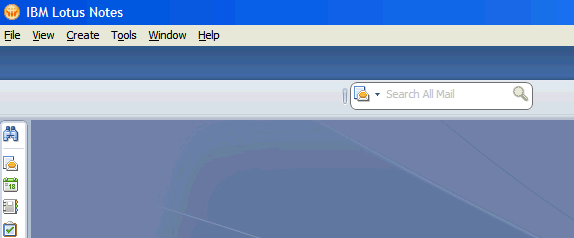 No errors, my task bar only showed one Lotus Notes item so it wasn't me double-clicking the quicklaunch icon (for a change)

So I was already getting annoyed even before finishing my first cup of tea.
When I pressed Alt-Tab to cycle to switch to an open commandline window I noticed it showed TWO
Lotus Notes
icons, one being the familiar prompt regarding one or more missed alarms.
To my surprise clicking the ok/yes button launched the basic client in a separate window.
Opening my mailbox from within the Basic client opens it up in ...
The Standard client window (notice the icons)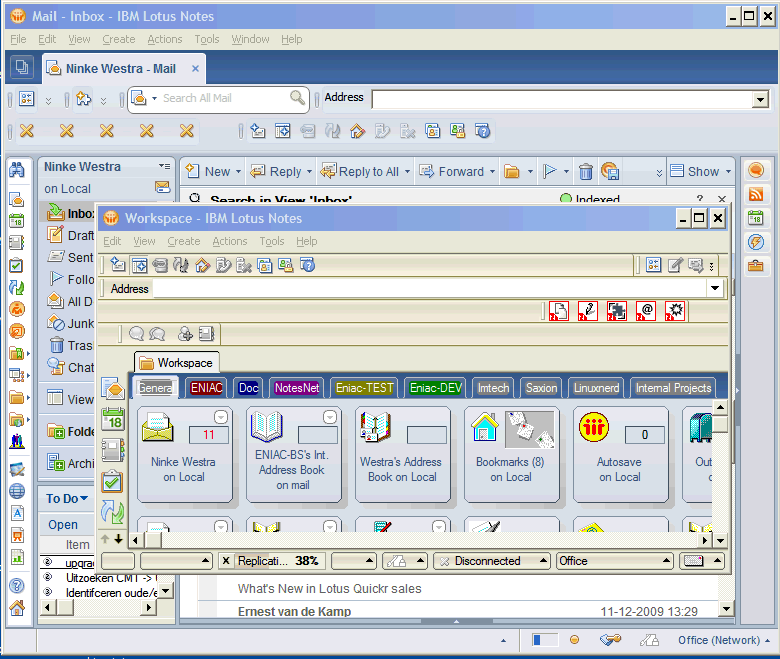 Anyone else seen this behaviour?